Dinner Spoon, Gray with Mother of Pearl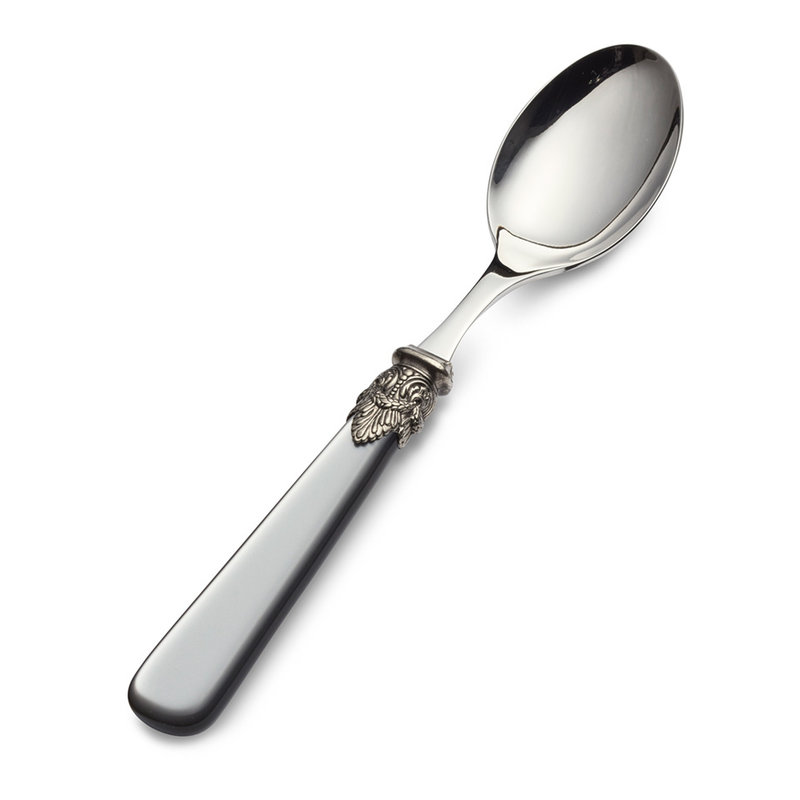 Dinner Spoon, Gray with Mother of Pearl
Delivery time:

England: Delivery time between 5-7 working days. Other countries: See Service / Delivery.
Content:
1x dinner spoon.
Product range:
The dinner spoon is available in various beautiful colours. EME Napoleon has an extensive range of cutlery for dinner in the webshop.
Dimensions (length):
Spoon: 21 cm [8,3 inch], (handle: 11 cm [4,3 inch]).
Material:
Stainless steel and metal acrylic.
Dishwasher suitable:
The cutlery is of high quality and can be washed in the dishwasher. To maintain quality, we recommend that you follow the instructions for the maintenance of the cutlery.
Maintenance:
It is preferable to wash the cutlery by hand.
Wash the cutlery in the dishwasher at a temperature no higher than 60 degrees.
Place the cutlery with the handle up in the dishwasher.
Prevent food scraps on the cutlery for more than 6 hours.
Avoid contact with heavy and corrosive (cleaning) agents that contain the following substances: acetic acid, citric acid, lactic acid, and especially sodium chloride.
Avoid cleaning agents with acids such as lemon, especially if the water has a high chlorine content.
If possible, remove the cutlery from the dishwasher as soon as it is ready and dry with a tea towel.
Superficial stains can be removed with a cloth with green soap.
Reviews
There are no reviews written yet about this product.