Teaspoons, coffee spoons and more: Colorful cutlery for Easter
Published on 12 april, 2022
•
By Napoleonbestek.nl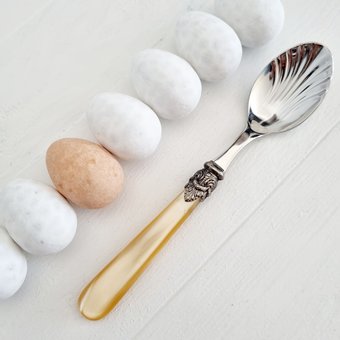 Make your Easter breakfast, brunch or lunch extra festive with the colorful cutlery from EME Napoleon. The small spoons are extra fun! Whether you use them for coffee, tea or for a boiled egg. The beautiful colors complete the Easter atmosphere at the table!
Do you already have plans for Easter? If you are going to do something special for breakfast, brunch, lunch or dinner, then you should definitely take a look at the EME Napoleon range. The beautifully designed cutlery in various mother-of-pearl colors should certainly not be missing from the Easter table to complete the atmosphere.
EME Napoleon has several small spoons in its range. Teaspoons, coffee spoons, sugar spoons or nice spoons for a boiled egg: there is a wide range! Whether you choose different colours, 1 color or a color that matches the service: everything is possible! View the range here teaspoons and be inspired.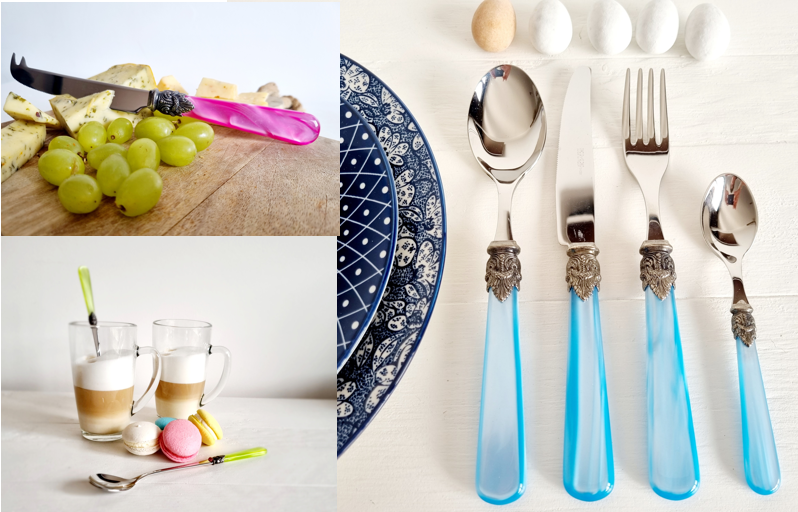 Also nice are the butter knives. These are available in 2 sizes: small butter knives of 13.5 cm and the somewhat larger ones of 18 cm.
If you want to complete the Easter breakfast, then the beautiful breakfast cutlery should of course not be missing. The cutlery set consists of a knife, fork and spoon and is also available in many beautiful colours.