Pumpkinsoup. Delicious recipe with variety of ingredients.
Published on 6 november, 2021
•
By Napoleonbestek.nl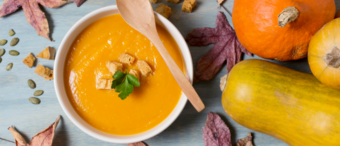 Ingredients:

2 tbsp olive oil
1 liter of water
1 butternut squash
2 winter carrots
3 shallots
3 garlic cloves
piece of ginger
1 orange
2 vegetable stock cubes

Preparation:

Peel the pumpkin, halve it, remove the seeds and cut into pieces.
Wash the carrots and cut into pieces.
Peel and chop the shallots.
Peel and finely chop the garlic.
Peel the ginger and cut it into small pieces.
Peel the apple, remove the core, and cut the apple into pieces.
Squeeze the orange.

Heat the oil in the stockpot and fry the shallots, garlic and ginger over low heat for 3 minutes.
Add the pumpkin and carrot and fry them for 5 minutes on medium heat.
Turn every now and then
Add the water, stock cubes, apple and orange.
Bring to the boil and let the soup cook covered for 20 minutes.
Puree the soup with a stick blender.
Season with (cayenne) pepper.

Also delicious with strips of smoked salmon or smoked chicken and/or a topping of crème fraiche or ricotta

Cutlery tip:

Have you seen Napoleon's beautiful soup spoons? For serving soups, Napoleonbestek.nl has beautiful soup spoons in its range. The colored soup spoons are available in different colors and can be combined well with your existing cutlery or crockery. The cutlery from EME Napoleon can be washed in the dishwasher.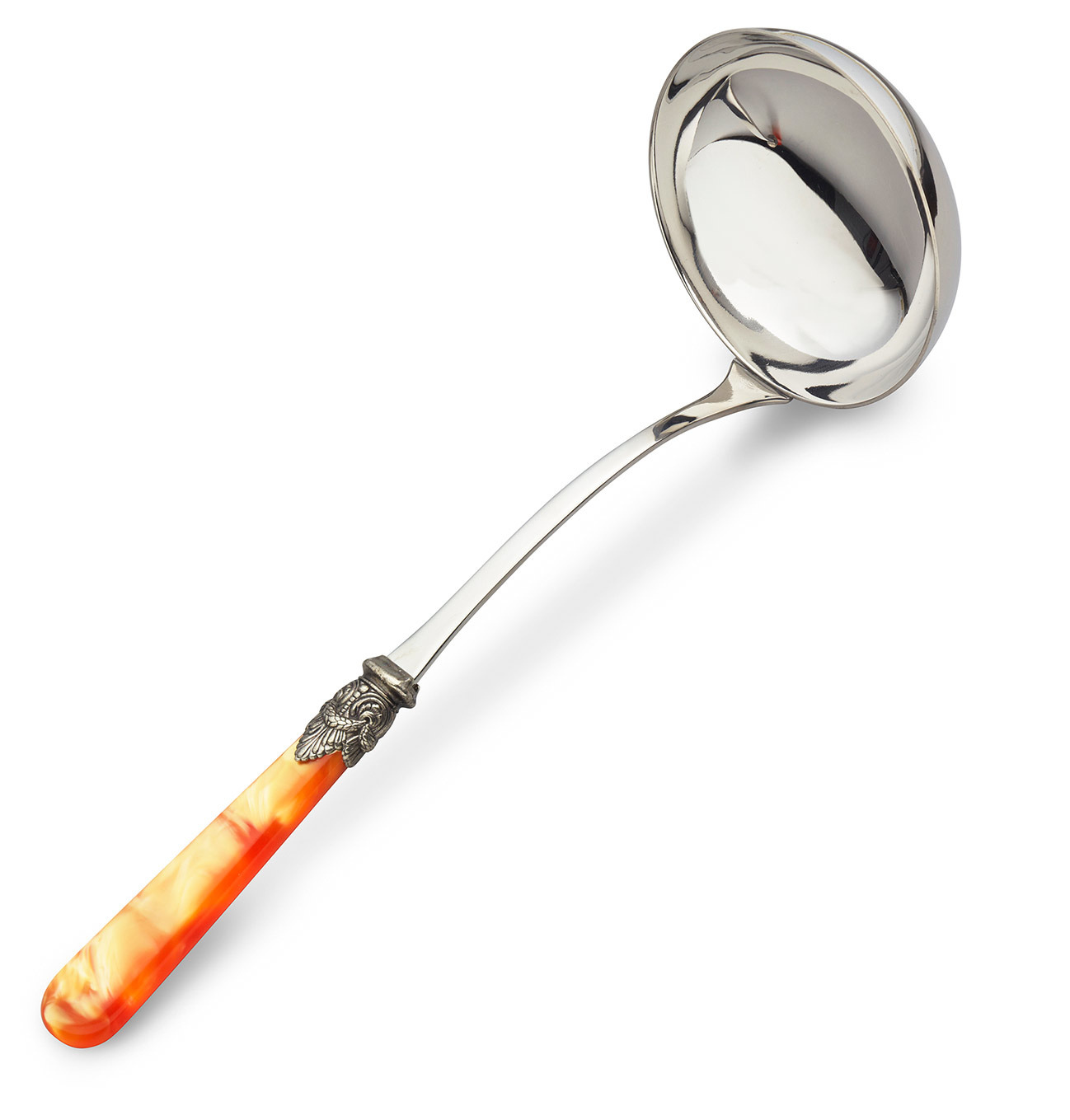 The soup spoons from EME Napoleon have a beautiful mother-of-pearl colored handle and a beautiful design.