Price increase for cutlery 2022. Why has the cutlery become more expensive?
Published on 7 january, 2022
•
By Napoleonbestek.nl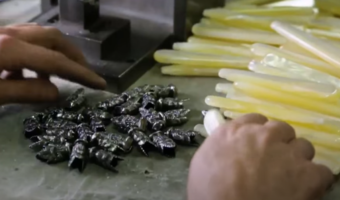 You have probably heard that prices are rising everywhere. We are also confronted with higher prices.
Steel has become considerably more expensive. There is also scarcity; there is more demand than supply. 
Inflation this year will be quite high. Prices are expected to rise between 3.5% and 4% on average. The first price increases are already noticeable.
Energy prices (fuel, gas and electricity) are also rising considerably. A lot of energy is needed to produce the cutlery.
Partly for this reason, EME had to increase the purchase price of the cutlery by no less than 20%. Of course we do not want to implement a price increase of 20% and that is why we have found other ways to reduce our costs. As a result, we have been able to reduce the price increases on our specifications between 3 and 10%.
We have listed a number of tips to expand your cutlery in an affordable way. You can read these tips here:
Buy cheap cutlery? Tips to easily (and cheaply!) expand your cutlery set. - Cutlery EME Napoleon (napoleonbestek.nl)