How do I keep my cutlery beautiful? Tips for washing dishes and maintenance
Published on 14 january, 2022
•
By Napoleonbestek.nl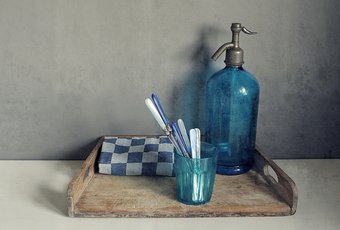 Wash cutlery
It is always better to wash the cutlery by hand, but the cutlery from EME Napoleon is of high quality and can therefore safely go in the dishwasher. It is important that you take the following into account:
Wash the cutlery in the dishwasher at a temperature no higher than 60 degrees.
Place the cutlery in the dishwasher with the handle up.
Prevent food residues from remaining on the cutlery for longer than 6 hours.
Avoid contact with heavy and corrosive (cleaning) agents that contain the following substances: acetic acid, citric acid, lactic acid, and especially sodium chloride.
Avoid cleaning agents with acids, such as lemon/lemon, especially if the water has a high chlorine content.
If possible, remove the cutlery from the dishwasher as soon as it is ready and dry with a tea towel.
Superficial stains can be removed with a cloth with green soap.
Removing discolorations on cutlery
Removing discolorations on cutlery
The metal intermediate piece may discolour after some time. A wad of aluminum foil in the cutlery tray or cutlery drawer can also prevent discoloration. You can make the metal intermediate piece lighter by polishing the metal with a toothbrush and a little Cif. You can also use a scouring pad for the intermediate piece, but be careful not to scratch the rest of the metal. You can prevent this by, for example, tape it well.
Make cutlery shine again
Do you want to give the metal of the cutlery an extra shine? Then polish the cutlery with a cloth with lemon oil. Your cutlery will look like new again!