Gift ideas for the holidays. Chopsticks, Tapas knives, Spoons and much more!
Published on 17 november, 2022
•
By Napoleonbestek.nl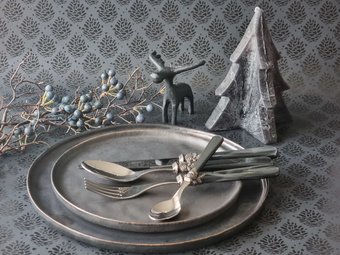 Buying cutlery is not something you immediately think of when asking or buying a gift. But we are sure that when you read these tips you will be convinced that this is very original and special to give or receive!
Chopsticks for Sushi (£ 12.62)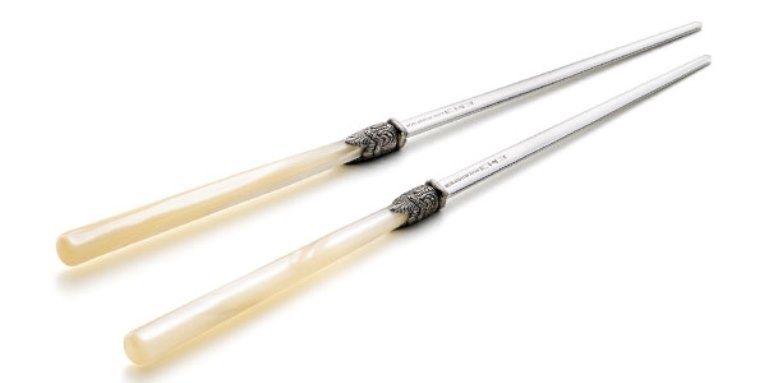 Sushi is very popular at the moment. A real sushi lover will certainly enjoy this. These high quality durable chopsticks can be washed in the dishwasher. They are available in various surprising colours: ivory with mother-of-pearl, grey, red, blue, green and brown. You already have a set for € 14.95. View our range of chopsticks.
Tapas knife / butter knife (£ 6.71)
These butter/tapas knives are very popular. Available in 17 colors and 2 sizes (small 13.5 cm, large 18 cm). During a pleasant afternoon or evening with baguettes, toast or tapas, these cozy knives should of course not be missed. Whether you choose 1 or different colours, it provides extra atmosphere and cosiness at the table. Here you will find our complete collection of tapas knives.
Cheese knife (£ 8.40)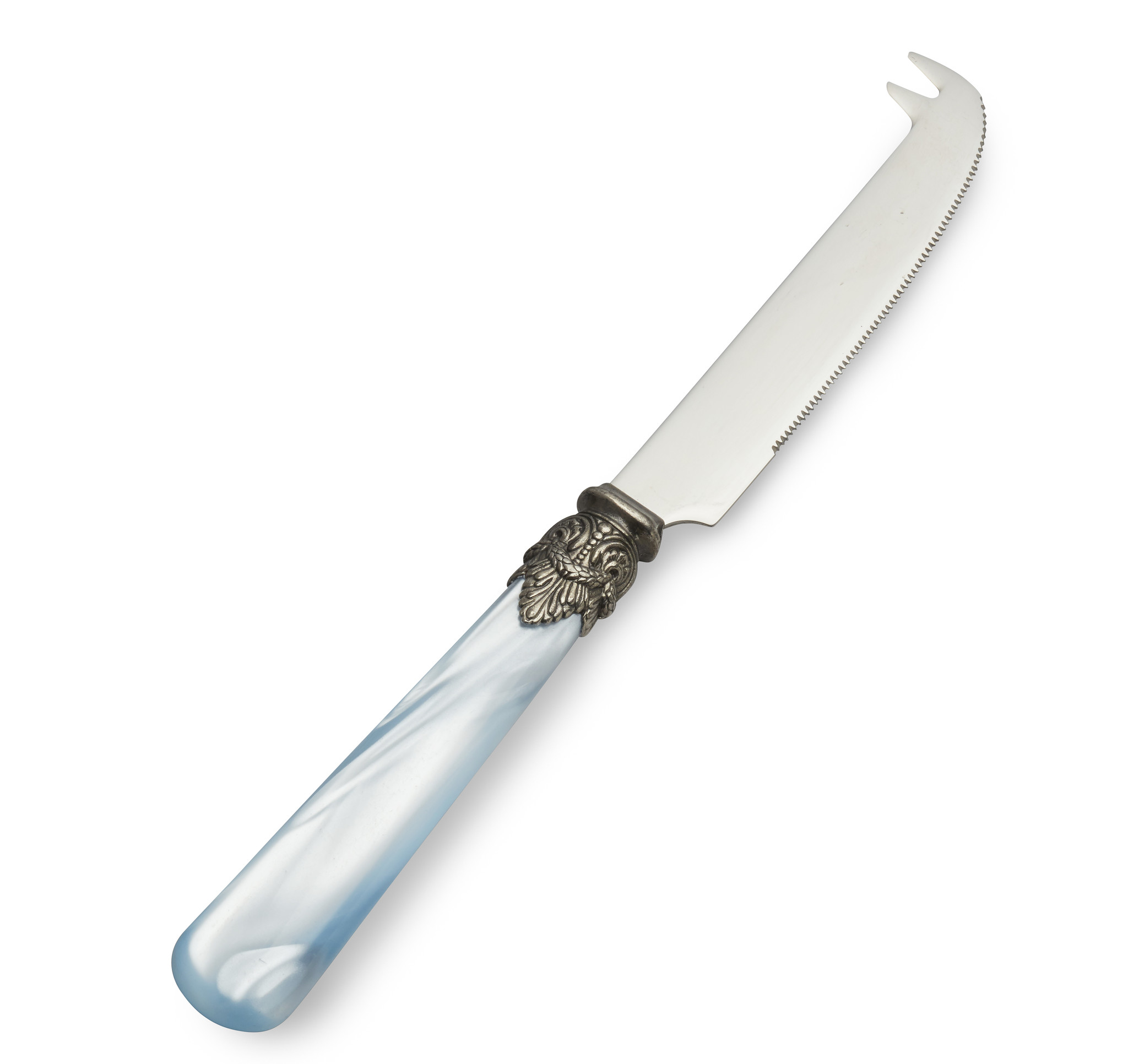 This cheese knife is ideal if, for example, you serve a board with cheese and bread. This blade cuts through soft and hard cheeses. These cheese knives are often bought in combination with other tapas cutlery. Nice if, for example, you want to give several tapas knives as a gift. Even more fun if you vary with different colors! You can find the entire range here.
Cheese spoon / Tapas spoon (£ 6.71)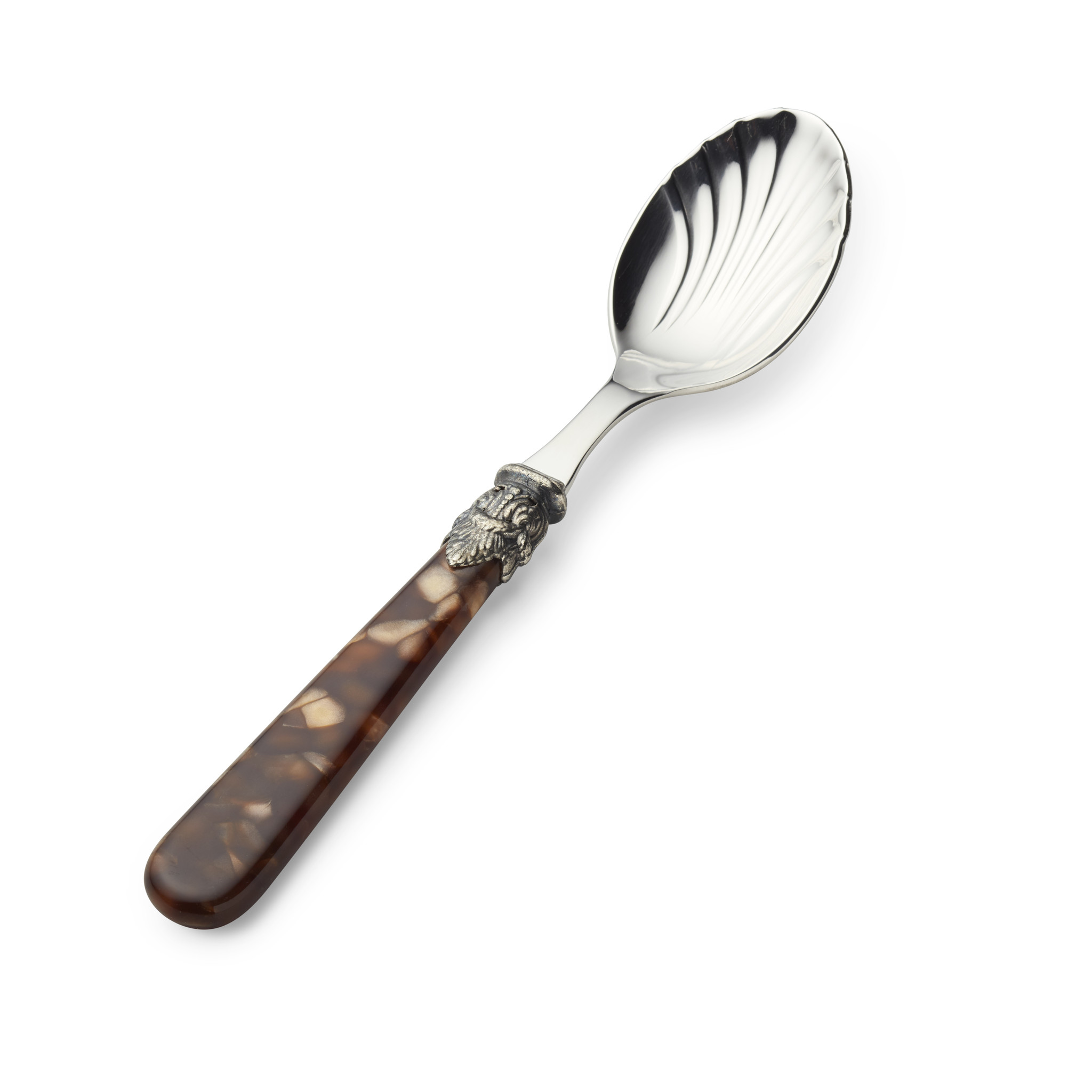 We have only had these beautiful spoons in our range for a short time, but they are already very popular. These attractive spoons can be used for serving and serving grated cheese. These spoons are also used as tapas spoons for serving different salads on a piece of baguette or toast. Also nice to combine with other tapas cutlery, so that you can put together a nice tapas set yourself! In the picture you see the beautiful color Turtle. Of course, these spoons are also available in 16 other fun colors. Curious? View all tapas cutlery here.
Long drink spoon  (£ 7.55)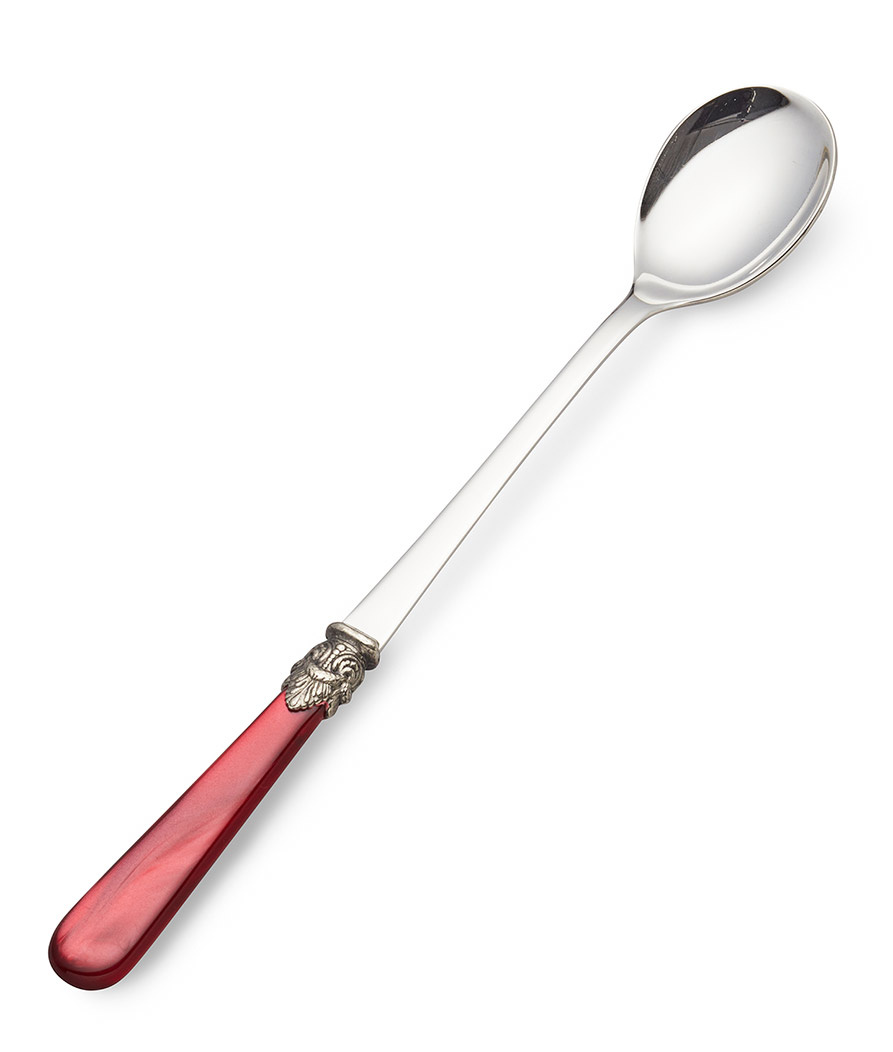 Enjoying a cold winter day or evening with a nice large glass of hot chocolate or coffee. These 21.5 cm long spoons should of course not be missing. And in the summer you can of course use these beautiful spoons for a delicious sorbet. You will always make someone happy with this! Go quickly to our store and find your favorite color!
More cutlery
EME Napoleon cutlery has a wide range of cutlery. Do you want to look further? Here are some fun gift ideas: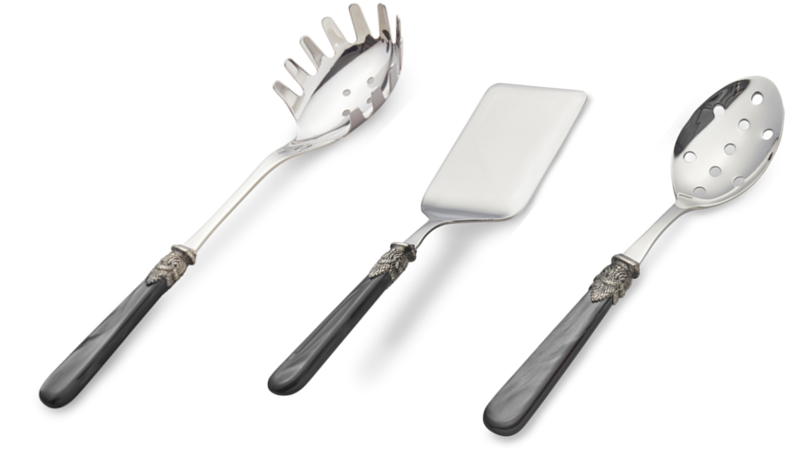 How about serving cutlery? The range includes many types of serving cutlery: pasta serving cutlery such as spaghetti spoon or Lasagna scoop, salad servers, serving spoon for rice and much more. How nice is it to combine the serving cutlery in a different color and design with your existing cutlery?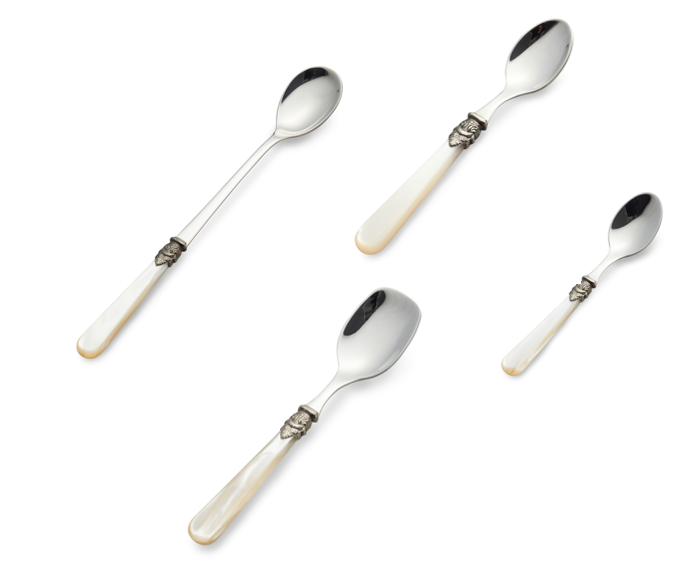 Napoleon cutlery has a wide range of small spoons: teaspoons, coffee spoons, ice cream spoons, dessert spoons, long drink spoons and more.