Discover the Perfect Addition to Your Table: EME Napoleon Tapas Cutlery
Published on 13 august, 2023
•
By EME Napoleon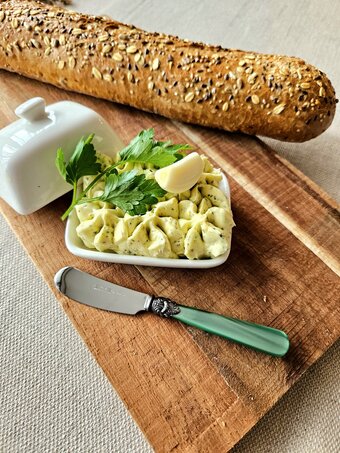 When it comes to creating an unforgettable dining experience, it's not just about the delicious food you serve, but also about the presentation and the use of high-quality cutlery. Tapas, the delightful Spanish small dishes, have become increasingly popular in restaurants and home dining in recent years. The right tapas cutlery, such as butter knives, cheese knives, and tapas spoons, can add a touch of elegance and style to your culinary adventure. In this blog, you'll explore the refined collection of EME Napoleon tapas cutlery and how this brand can elevate your table.
Why Choose EME Napoleon Tapas Cutlery?
EME Napoleon is a renowned brand known for its craftsmanship and attention to detail. The brand blends tradition with modern design, resulting in cutlery that is both classic and contemporary. EME Napoleon's tapas cutlery is crafted from high-quality materials like stainless steel and acrylic, characterized by exquisite finishes and unique colors.
A Touch of Elegance
Butter Knives and Cheese Knives Butter and cheese are common ingredients in tapas dishes and deserve the proper treatment. With EME Napoleon's butter knives and cheese knives, you can effortlessly serve and spread these delicacies. The knives are designed with ergonomics and functionality in mind, allowing you to cut and spread smoothly. Additionally, the beautiful handles in various colors add a touch of elegance to your table.
Delicate Pleasure
Tapas Spoons Tapas dishes are often small and refined, making tapas spoons a must-have in your cutlery collection. EME Napoleon tapas spoons are crafted with careful precision, paying attention to the right proportions and a comfortable grip. These spoons are perfect for serving small bites, sauces, and dips. They not only add functionality to your table but also a hint of sophistication.
A Table That Impresses Whether you're hosting an intimate dinner or a festive gathering, adding EME Napoleon tapas cutlery to your table will surely impress your guests. The meticulously crafted pieces exude craftsmanship and bring a sense of refinement to every occasion.